In short, I suggest to add information in the search result, that shows the path of the file on the IceDrive. Now we only have limited information in the details.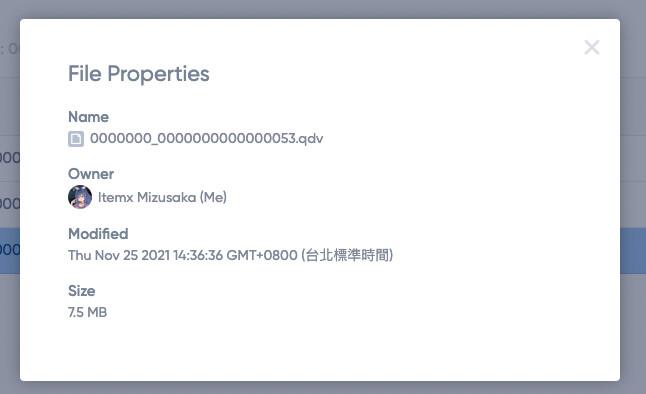 For the reason:
I am trying to figure out why sometimes my NAS (using WebDAV) fails to locate files during backup
The NAS will give errors like below:
requests.exceptions.HTTPError: 404 Client Error: Not Found for url: https://webdav.icedrive.io:443/Music_Backup/IceDrive-Music.qdff/dedup/vault/0000000_0000000000000/0000000_0000000000000053.qdv
While using search tool from the IceDrive website, I could see several results, but in the file property I am unable to check where the file is actually located.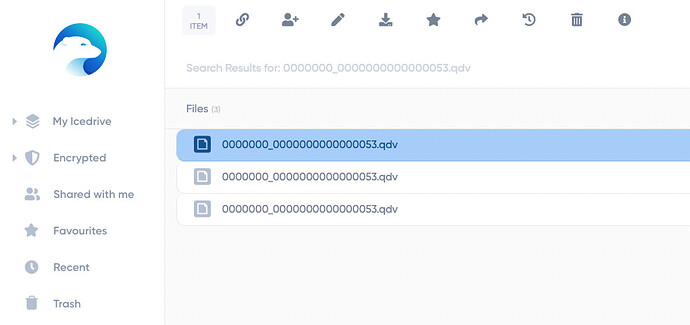 Also, while browsing through file manager, I could not locate (browse through path) the "0000000_0000000000000053.qdv" in my storage space either. This is also true while checking with the Windows Client, or perform search from the Windows Search/WebDAV clients.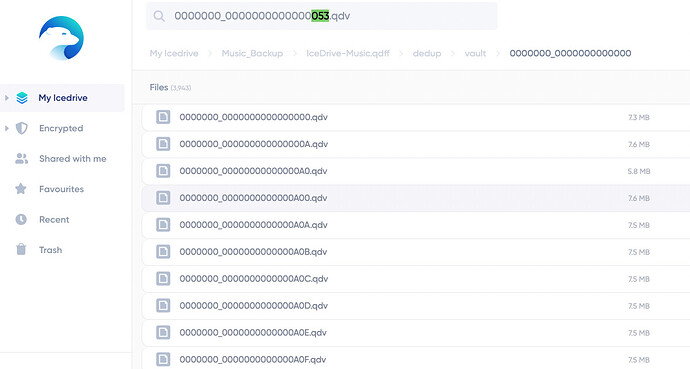 It could be nice if the search result can provide the information of actual path, so I could do the diagnostics by myself.