Today as i was surfing the web on my browser, having Icedrive in the background syncing a folder, malware bytes kept warning me for different malware connections… I didn't visit Icedrive site nor a malware site… I was on YouTube etc.
Whatever happened was in background from Icedrive…
Take a look please and if possible explain to me what's happening?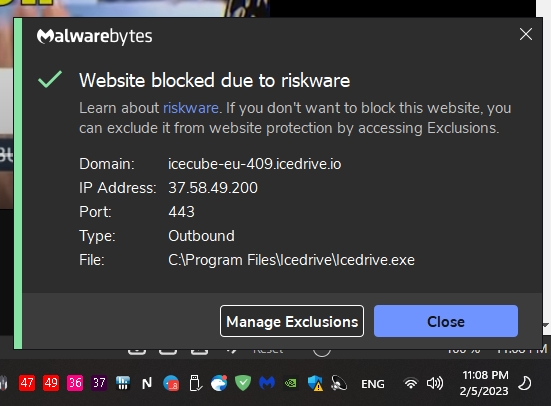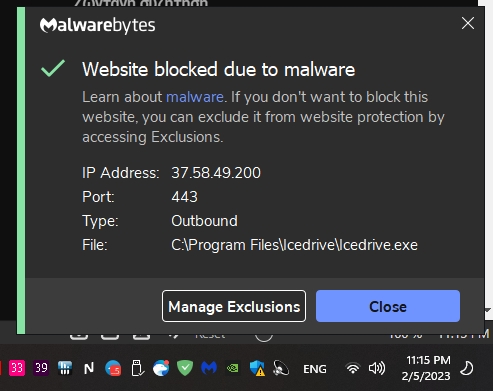 Btw this user maybe had the same issue, but got no answer… Please explain what's happening! Thanks in advance!